"Ed's pleasant personality combined with true expertise and love for the
equine partner makes him highly qualified to pass on an important eques trian culture to a new generation of riders by combining centuries-old European tradition with American Cowboy culture. I received my equestrian education for over 13 years at the Spanish Riding School in Vienna, Austria and I can only recommend Ed Dabney as a role model for many."
-Karl Mikolka Oberbereiter
Spanish Riding School of Vienna
"I went to Ed's clinic with a good mannered mare without any expectations - and I came out with a mare who reads my mind. Ed is really amazing. I'm impressed"
-Anne Ollila, Finland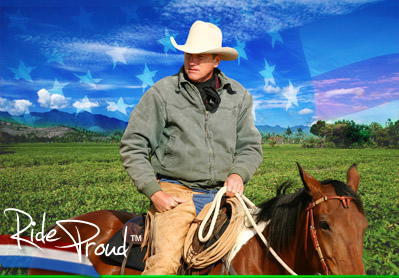 "Six Keys to Harmony"™
"Foundation Training "
"Stress Free Trailer Loading "
"Six Keys to Harmony™ Vol. 2 - Finding Effective Solutions"
____________________________________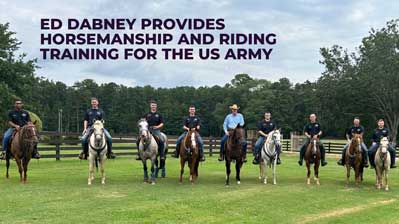 We are honored to have been requested by the US Army to provide horsemanship and riding training for the soldiers of the 1st Battalion, 3d United States Infantry Regiment "The Old Guard". The solemn mission of the Caisson Platoon is to transport, by horse drawn caisson, our nationís fallen heroes to their final resting place in Arlington National Cemetery. We truly appreciate the important service of these outstanding and dedicated soldiers.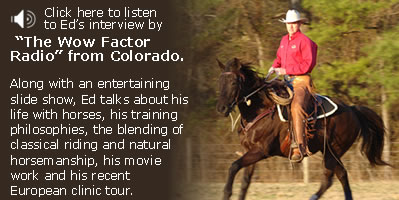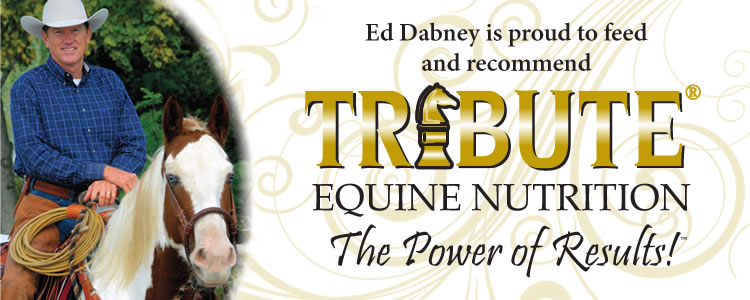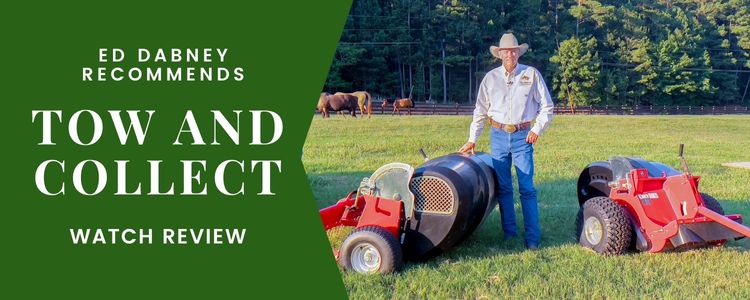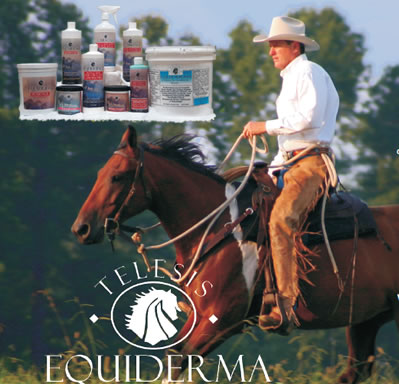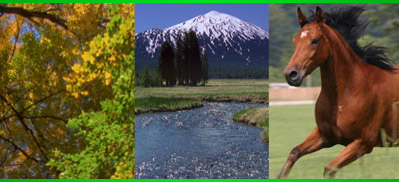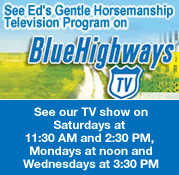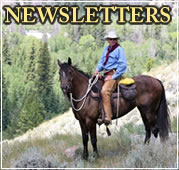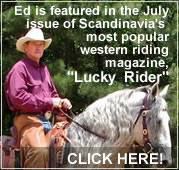 Dear Ed,
I did enjoy meeting you in Sweden. Further to watching your "Six Keys to Harmony" demonstration. I just wanted to congratulate you for the high quality of your training. I am considering you as a "classical" trainer in the sense that you eliminate any constraining instrument and do not use force. Your message founded on deep knowledge and respect to the horse would be very useful on the official scene. Competition is too often meaning results at any price.
All the best to the "gentleman cowboy" you are!

Yours sincerely,
Philippe Karl
Ecole de Legerete'
Ecuyer of the Cadre Noir
1985 - 1998
_____________




National Magazine Articles featuring Ed Dabney and his training methods