Expert level knowledge and experience in the following areas: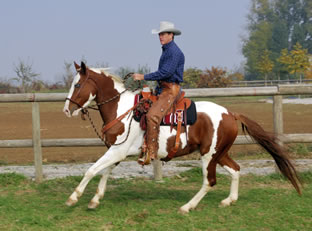 Case analysis and accident reconstruction
Generally accepted best industry practices in care, custody, control, safety and transportation of horses                                              
Horse behavior, instincts and reactions in many different situations and locations 
Horse training and rider instruction   
Trail riding, horseback travel, vacations, camping, hunting and outfitting
Mounted Patrol Horses – Police, Military, National Park
Horses in Film Industry
Horse tack and riding equipment suitability
Equine facility management
Equine event management
Design consultant for equine facilities especially regarding safety of humans and horses, efficiency of operation and reduction of stress on horses
Background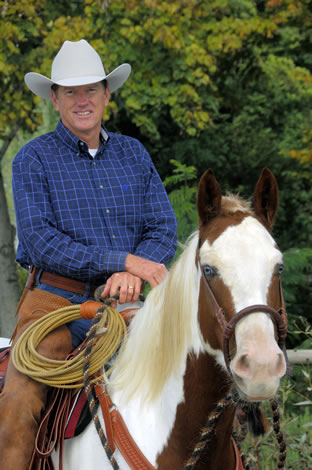 Award winning trainer with over 40 years of experience with horses
International Clinician teaching in many areas of the US and Europe for university, civilian, military and police organizations
Trained horses for ranch work, trail riding, competition and film industry
Presently owns 15 horses
Operating a commercial horse training and riding instruction facility since 1998
Successfully worked with many young and problem horses from fundamental training through advanced riding
Master riding instructor for youth and adult from beginner to expert
Guided group horse trekking adventures in seven states and four European countries
Working cowboy, film industry stunt rider, rodeo competitor
Provided horses, taught riding lessons to actors and coordinated riding scenes for motion picture and television series
Produced five full length instructional DVDs which have been broadcast on two national television networks
Interviewed by leading magazines and newspapers in the US and Europe
Wrote many articles which were published in leading magazines
Judged competitions
Featured trainer demonstrating at many large horse expos in the US and in Europe
University instructor

Ed Dabney is an internationally acclaimed clinician, trainer, teacher and lecturer presenting horsemanship and riding clinics in many areas of the US and in Europe.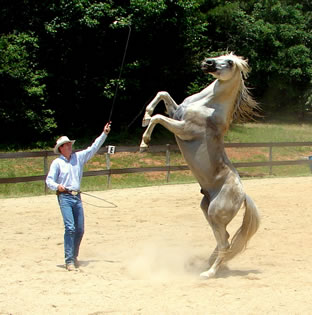 Ed has worked with and studied horses for over 40 years, being involved in diverse fields including the ranching, motion picture and horse training industries. Ed is a fifth generation horseman who gained rich insight and understanding into the horse's instinct, behavior and culture through his experiences in the wilds of Wyoming, where Ed conducted a horseback outfitting business near Yellowstone, worked with Mustangs and trained horses for several large ranches where he worked as a cowboy.
Ed has conducted clinics and training for the King of Sweden's Royal Mounted Palace Guard in Stockholm Sweden, the Mounted Forest Guard of Sicily, and mounted police units in Rome Italy, Malmo Sweden and Atlanta, Georgia. 
Ed was honored to have been selected by the University of Georgia to teach their senior level Young Horse Training course.
ENGEA, a large Italian national association which coordinates many equestrian activities, officially adopted the Ed Dabney Gentle Horsemanship training program as its authorized method of handling, training and riding horses.