Motion Picture and Television Sercives
(Please click here to see Ed's movie portfolio)
Ed Dabney provides services for persons interested in making films or historical reenactments.
.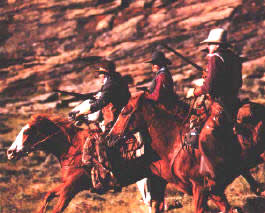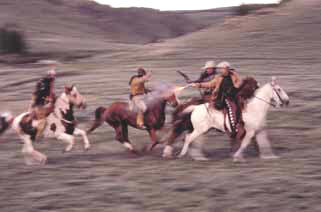 Ed's services include: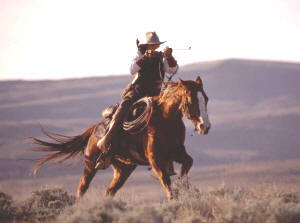 - Training horses for movies, reenactments and cowboy mounted shooting competitions.
- Mounted cavalry and cowboy history demonstrations.
- Getting together a group of authentically outfitted mounted extras for movie work.

Ed Dabney has been cast in a variety of horseback action, mounted roles working on location on seven major motion pictures with horses he has trained for movie work (Ed's resume of television & movie roles - click here). If you are interested in having Ed and his posse work on your next production please contact him.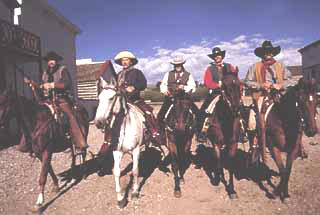 ________________________________________