UPCOMING DATES
SEPTEMBER 21, 2019
Guntersville, AL


CONTACT
Jan Culley
uptowngirl@msn.com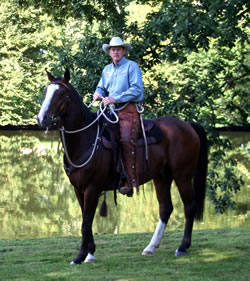 In this clinic, Ed will work one-on-one with individual riders one hour at a time scheduled throughout the day. With this format each rider receives personal attention to work on any ground or mounted issues which are important to them.
Issues could include any type of behavior, training or riding problems, achieving a balanced secure seat, developing better communication, respect and trust with your horse, basic control of speed and direction at all gaits, transitions, independent movement of all the horse's body parts, proper use of the riding aids, classical lateral movements, despooking, roping, negotiating obstacles, trailer loading, colt starting, etc.
Here is a good standard of behavior test to help you discover if you have issues that you may want to address: http://www.eddabney.com/horsecando.htm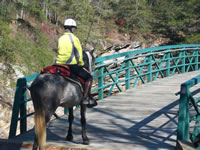 You may use your horse or one of our horses for this clinic. This clinic is open to auditors and each clinic participant is welcome to watch the sessions of other participants. Filming your individual session is permitted.