Extreme Mustang Makeover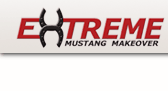 Ed was honored to be selected as a participating trainer in the Extreme Mustang Makeover competition Oct. 22 - 24 in Murfreesboro, TN.  In conjunction with and under the sponsorship of Carter Farms in Chattanooga, TN, Ed picked up his untouched mustang on July 17th.  These wild mustangs were recently rounded up from the open range in Nevada.  Each of the 100 trainers selected to compete in the Extreme Mustang Makeover will have 100 days to train their mustangs and then bring them to Murfreesboro, TN in October to show, before a live audience and a panel of judges, how much he has been able to accomplish with his mustang.  This promises to be a very exciting event!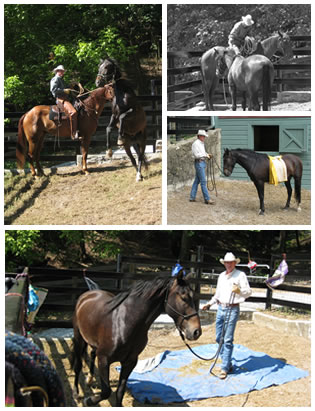 Horses for Heroes
On May 19th Ed presented a volunteer demonstration at Chastain Horse Park in Atlanta for the Horses for Heroes Program.  This most worthy program provides therapy for wounded combat veterans by bringing them in contact with horses.  This program and Ed's demonstration showed the wounded warriors how just being with horses can help them heal in so many ways.  Horses are good listeners and offer us unconditional love and acceptance.  Being with horses can give anyone a sense of peace and well being.  11 Alive News interviewed Ed and filmed the demonstration for a special broadcast presentation.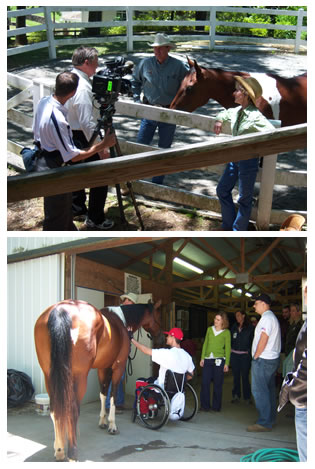 McKeever's First Ride
Amputee Coalition of America
On June 18th Ed presented a demonstration and acted as master of ceremonies for the equestrian experience known as McKeever's First Ride for the Amputee Coalition of America annual conference. http://www.360oandp.com/Sports-McKeever's--First-Ride.aspx.

Ed's demonstration introduced the audience to the spirit of the horse and the fact that horses possess an amazing healing power. Attendees learned that horses can be very beneficial to us even without riding them. Just being with a horse and touching them gives us a sense of well being and helps us forget the troubles of the day. There is definitely something very special about the connection between a horse and a person.

Attendees had a chance to work one on one with horses in the main arena with Ed and others, or have some hands on experience with groundwork and grooming in the barns. Two amputee riders, Tony Cerminaro, and Tammie Higgenbotham gave a wonderful riding demonstration of their outstanding abilities on horseback. Enthusiastic volunteers and staff from Chastain Horse Park helped make the event successful.
We were thrilled to have as our musical guests of the afternoon, renowned Nashville recording artist, Templeton Thompson and her husband Sam Gay. We were entertained by their wonderful singing talents and touched by their original songs of inspiration and encouragement. Templeton is a horsewoman whose love of horses shines through in her songs. Her beautiful songs reinforced the message of the day that being with horses can strengthen us and help us cope with life's troubles.

McKeever's First Ride is the vision of Deenie McKeever, daughter of Orthotic & Prosthetic pioneer, Dan McKeever to honor his legacy and give back to the industry which was so good to him. Dan McKeever always encouraged everyone to be the best they could be and this day definitely honored and promoted that ideal. Deenie was also instrumental in beginning the Horses for Heroes program at Chastain Horse Park which brings our armed services wounded warriors in contact with horses and their healing effects. Her desire was to create something which would focus on how incredibly helpful being with horses can be for both the body and the soul.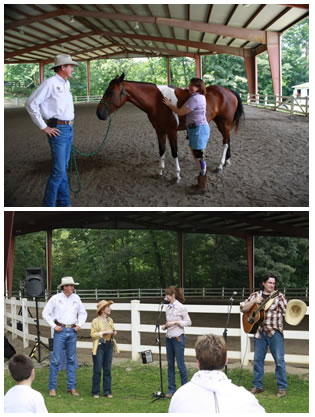 Left to right - Ed Dabney, Deenie McKeever, Templeton Thompson, Sam Gay