UPCOMING CLINICS:
November 18
Mansfield, GA
Covered Arena
CLINIC FEE
$250 for riders
$25 for spectators
REGISTRATION
training@eddabney.com



In this clinic, we will work on trail safety, emergency preparedness, interval, approaching other riders, passing other riders, trail etiquette, riding with vehicle traffic and negotiating obstacles.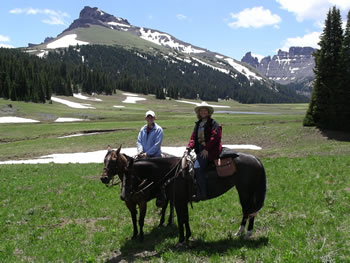 We will work on horsemanship and riding skills that are vital to safe and enjoyable trail riding such as achieving good communication with your horse for independent movement of each of the horse's body parts, forward, backward and sideways in the head and neck, shoulders, ribs and hind quarter, speed and direction control at all gaits, gait transitions, solid stops, standing still to mount and teaching your horse to stand next to a log, rock or fence for you to use as a mounting block.
We will also cover how to deal with problems on the trail such as jigging, crowding, being spooky or distracted, run-aways, buddy sour, barn sour, and horses showing aggression toward other horses on the trail.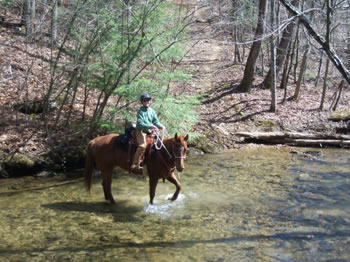 Instruction will be given on dealing with emergencies on the trail such as horse and human injuries, tack repair, freeing a horse stuck in mud, becoming lost and wilderness survival.
Time permitting, instruction may also be given in safe and easy tie knots, picket lines, use of hobbles, trailer safety and loading along with trailer driving and backing.
Through his many years of guiding group trail rides and week long horseback camping / pack trips deep into the Wyoming Rocky Mountain wilderness, Ed has experienced many situations which have given him valuable experience and knowledge which he will convey to you in this clinic.